Handmade Strawberries and Cream Bat Plushy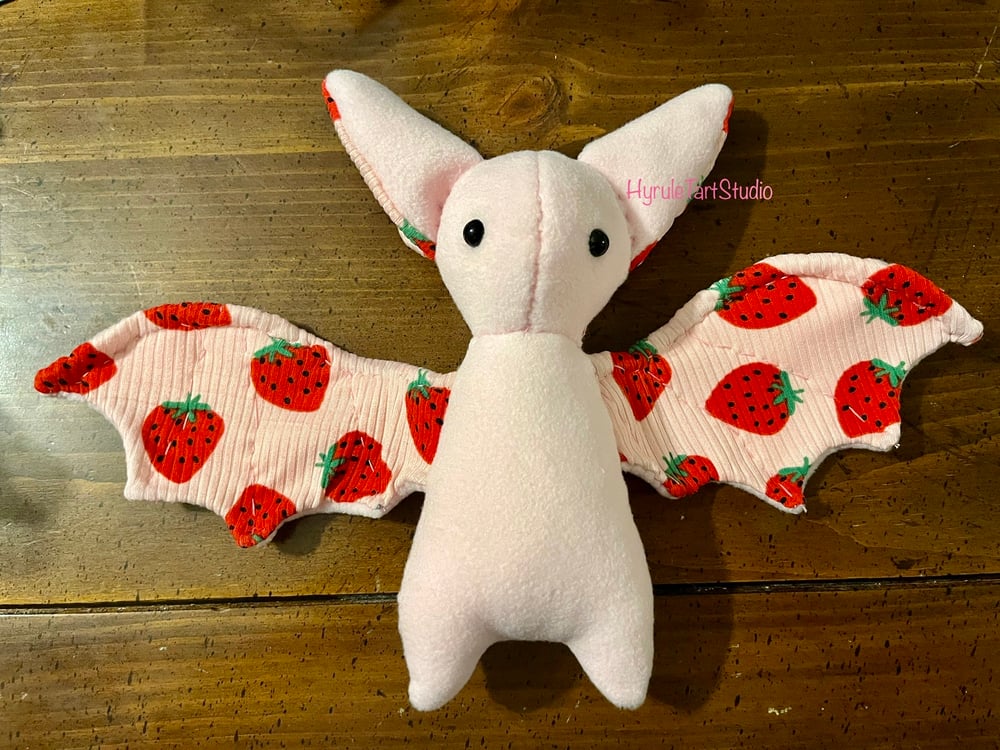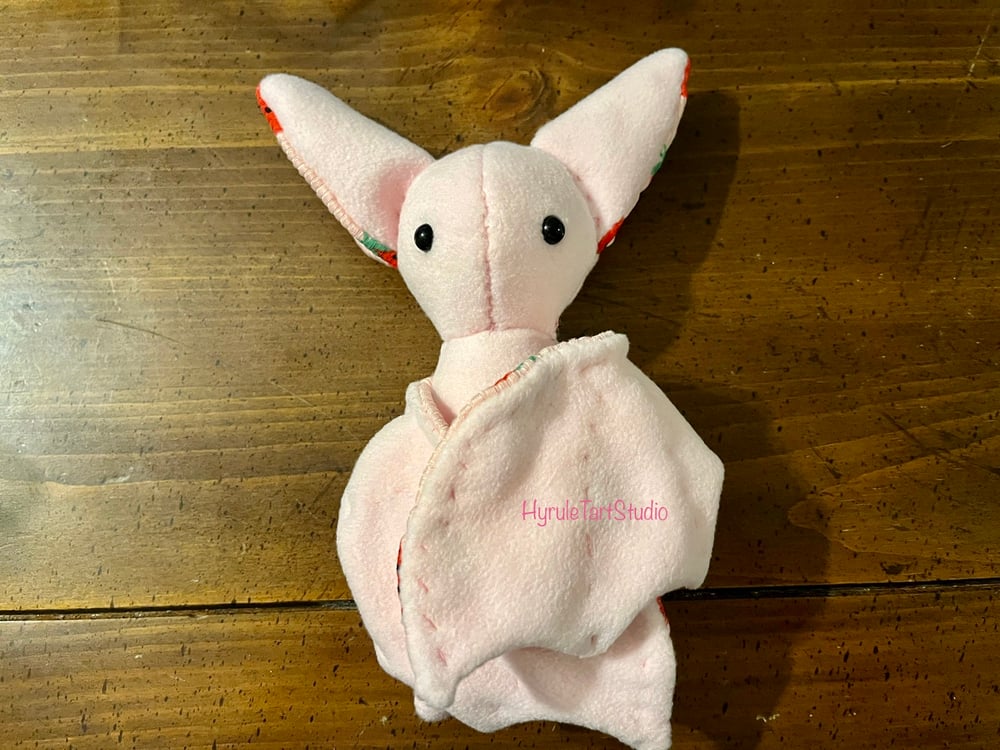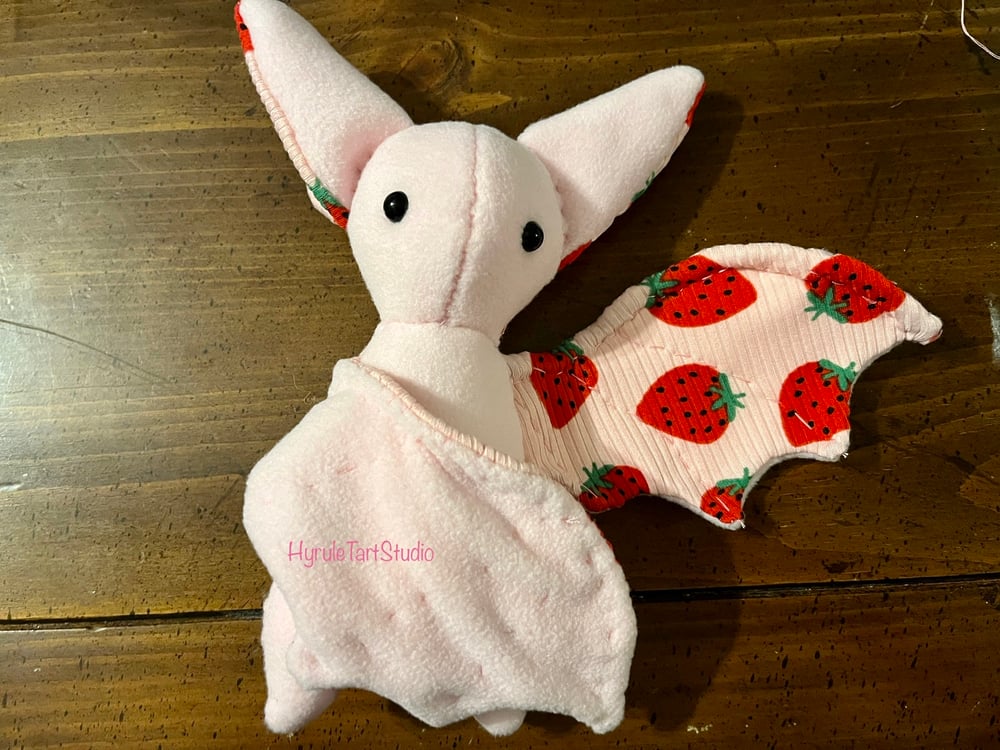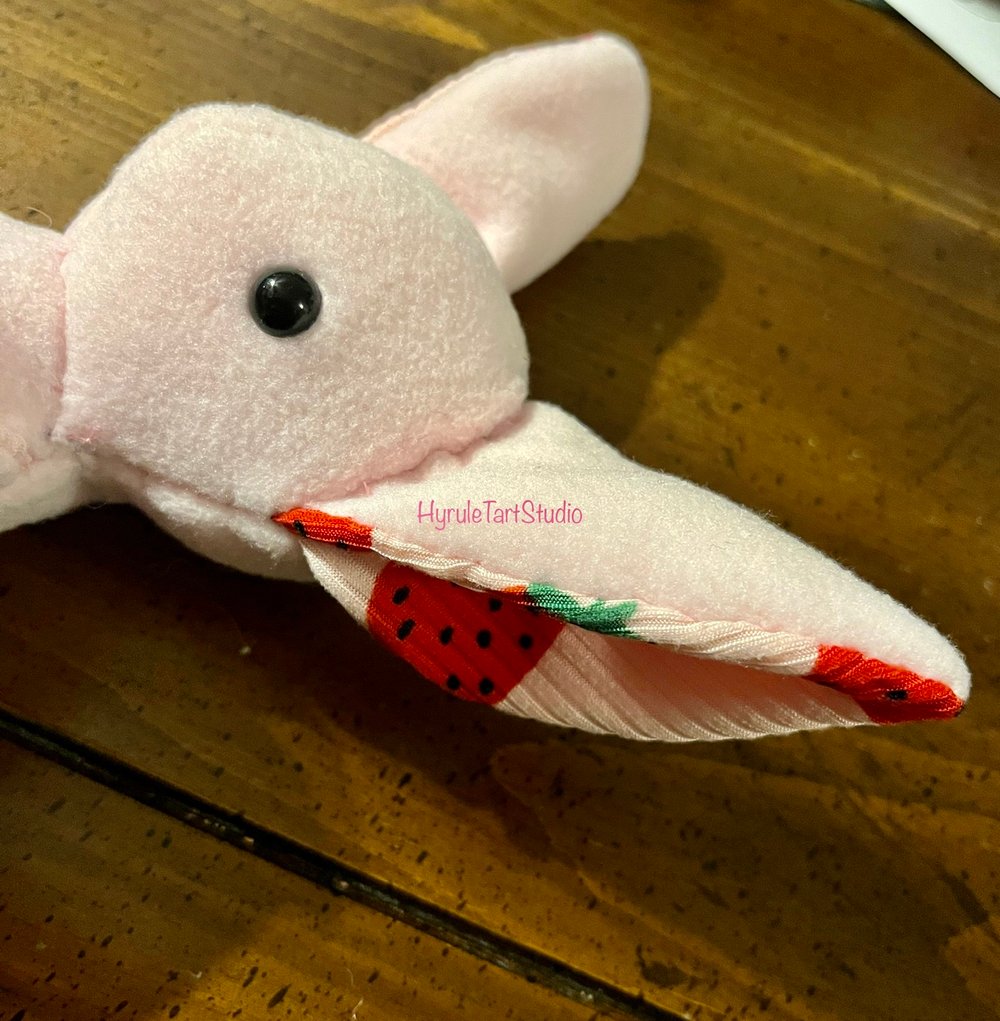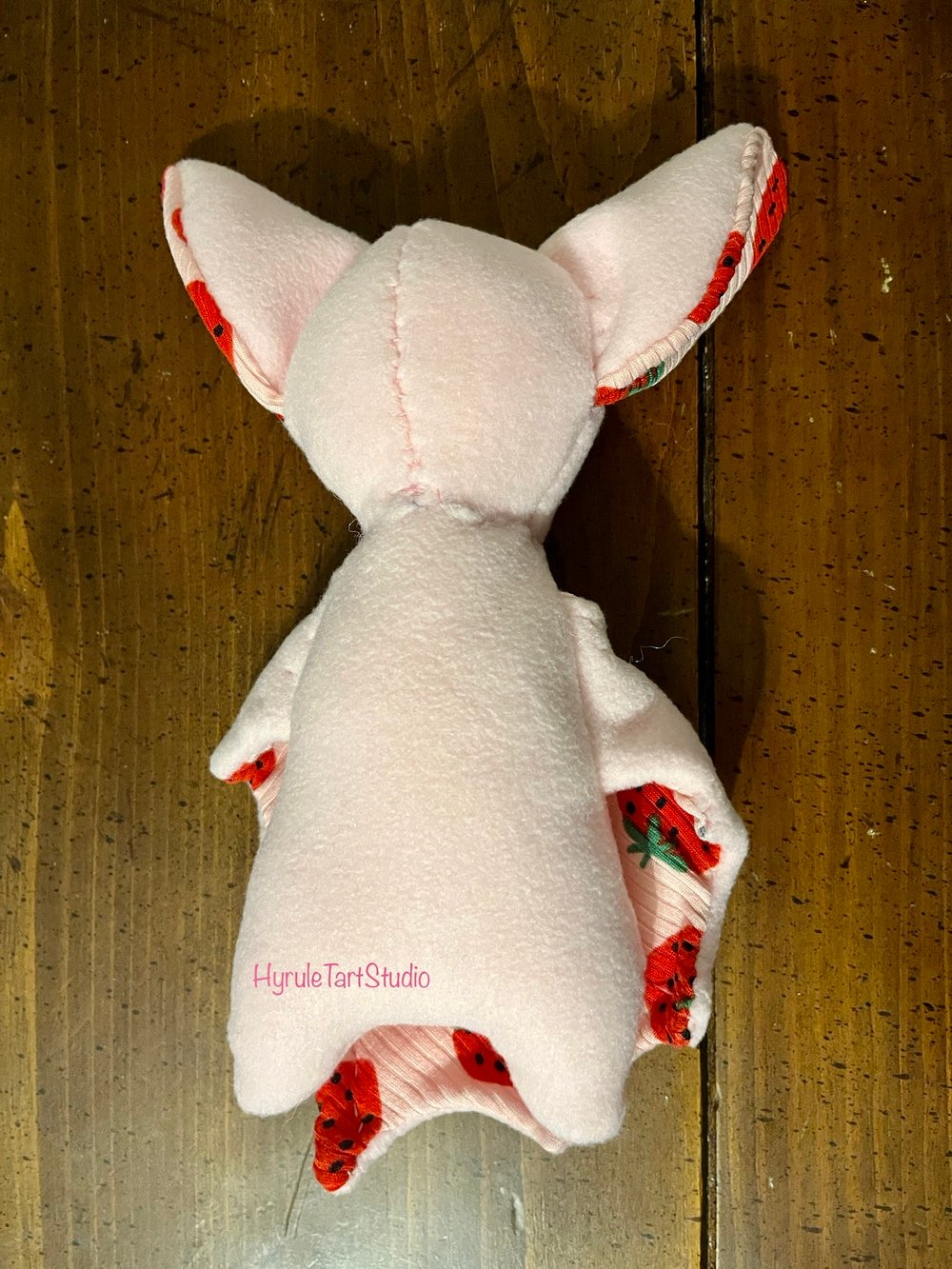 🦇This handmade bat is made of plush fleece.
🦇The color is light cream pink with a strawberry pattern.
🌸the material is very soft and cuddly
🪷Dimensions are about: wing tip to wing tip is 14 inches long. Ear tip to toe tip is 12 inches long.
🌺please keep in mind that this is a handmade item, sizes may vary, pattern picture placement may vary (No two bats are identical) 🌺
Ships via usps
Hyruletart Studio pattern